Pancakes are indeed one of the favorite recipes for millions of families across the globe and many new cultures are very interested in experimenting and starting to make some delicious pancakes for their family members to enjoy a newly-flavored snack.
You can make some tiny pancakes with creme fraiche, blue berries and strawberries that can be easily served for breakfast or as a snack during anytime of the day.
How to Make Your Family Delicious Pancakes
First of all, prepare you ingredients including one cup of flour, baking powder, salt, sugar, one cup of milk, one egg, butter and strawberries, and then you're good to go!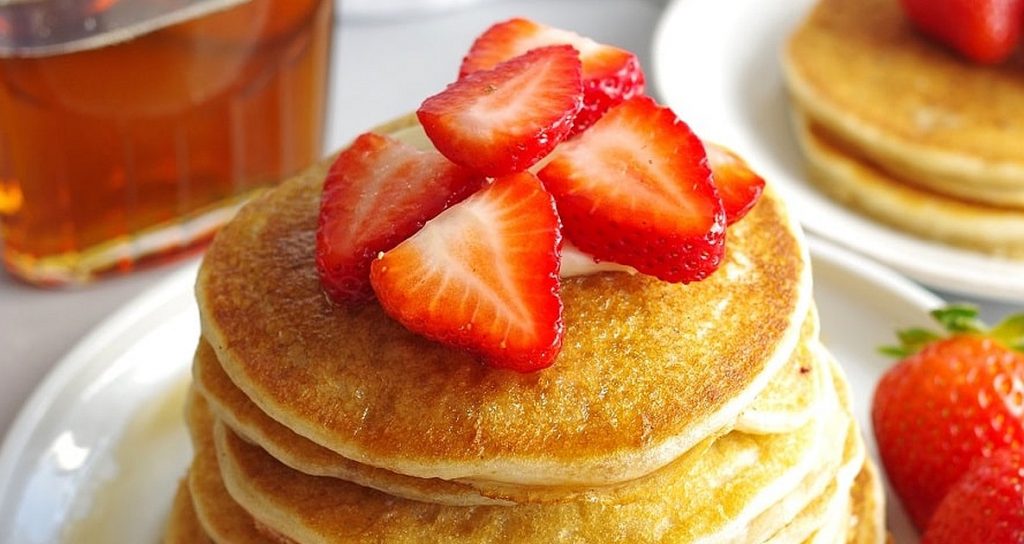 Pancake recipe
Start by mixing the flour, sugar, salt and baking powder in a bowl until they're totally merged; then start mixing the egg/s, milk and butter in another bowl and add this mixture to the first bowl and merge all of the ingredients with a spoon til you achieve a smooth pancake texture.
After that you can proceed with making the pancakes by adding some butter to a frying pan and start pouring spoons of the smooth mixture according to the size you want. When you cook each pancake on both sides, you then start adding the creme fraiche and strawberries between the layers of each set of pancakes.
Each group of mini pancakes can finally be deliciously served and bon appetite!
'How to make Pancakes' Video
How to make pancakes step by step – Online recipes
https://www.foodnetwork.com/how-to/articles/how-to-make-perfect-pancakes
https://www.allrecipes.com/recipe/21014/good-old-fashioned-pancakes/
https://cooking.nytimes.com/guides/24-how-to-make-pancakes